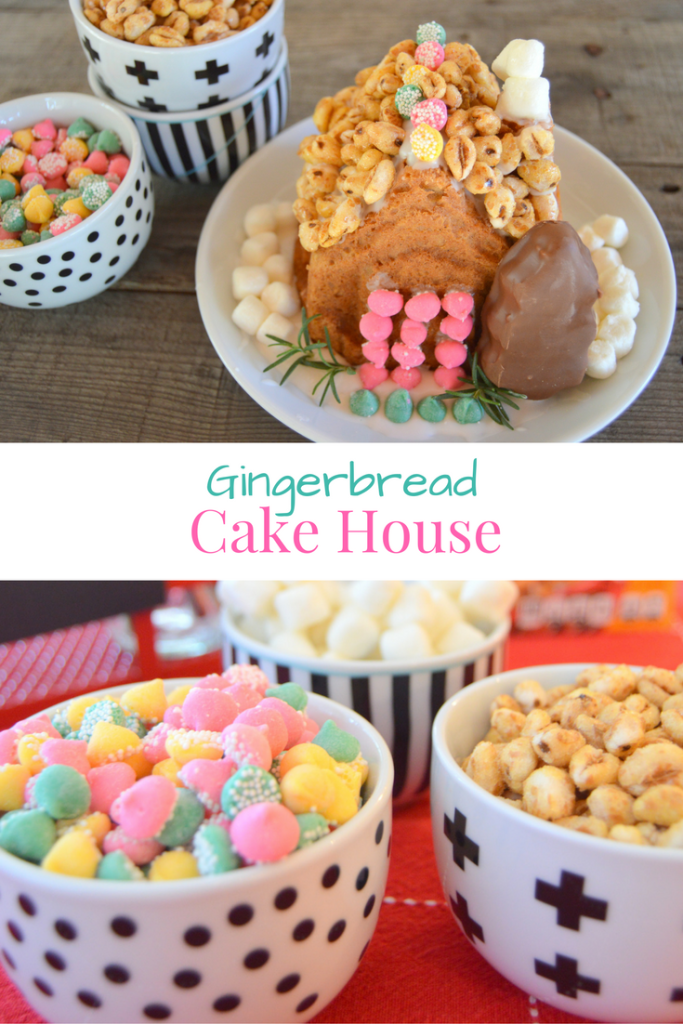 I love the holidays because so much of what we do centers around our family and spending time together. One of our annual traditions is to make a gingerbread house. My daughter loves this activity and it could be because she enjoys eating all the candy that we use to decorate the houses with!
Be sure to enter the SING sweepstakes* to win $100,00 grand prize or the chance to instantly win prizes including movie tickets, speakers, and more.
This year we decided to make gingerbread cake houses using a gingerbread house cake pan. We really enjoyed the taste and softness of the gingerbread cake than the traditional gingerbread. After we baked our cake, it was time to decorate it. Be sure to cool your cakes completely before decorating. We gathered up Golden Crisp® cereal, marshmallows, soft mints and rosemary. It was so much fun to listen to Christmas music and laugh together as we decorated the cakes.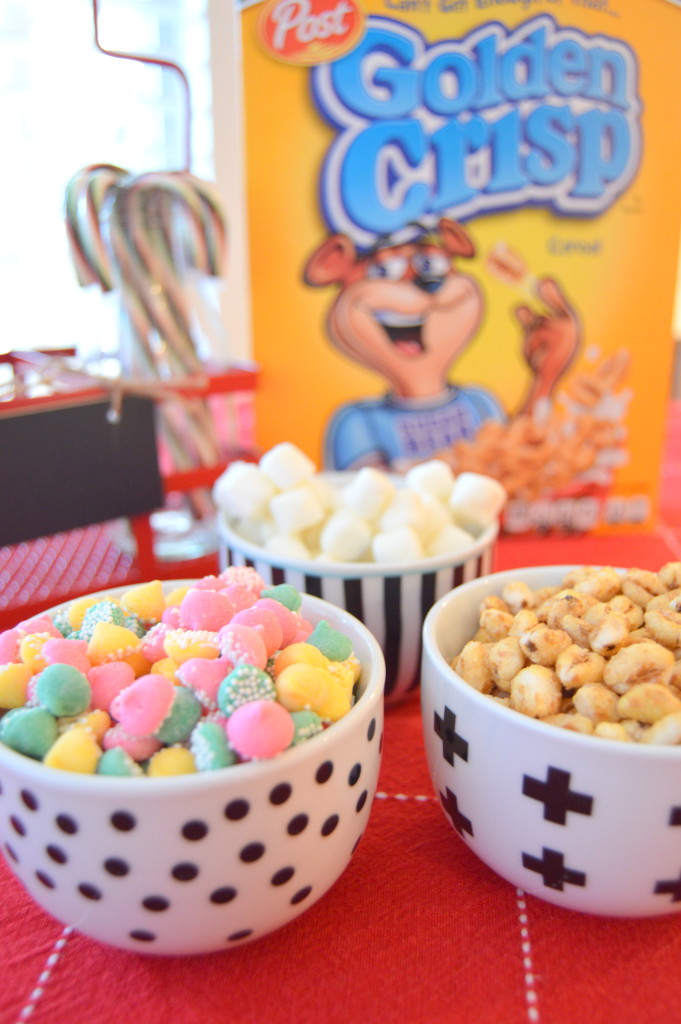 Gingerbread Cake House
2016-11-29 21:40:34
A delicious and fun family activity for the holidays.
Ingredients
2 3/ 4 cups flour
1 cup sugar
2 teaspoons ground ginger
2/ 3 cup dark brown sugar
1 teaspoon cinnamon
1 cup butter, softened
1/ 4 teaspoon ground cloves
4 eggs
1/ 4 teaspoon nutmeg
1 teaspoon vanilla
1 teaspoon salt
1 1/ 4 cups milk
2 teaspoons baking powder
Instructions
Heat oven to 325 degrees. Spray the inside of gingerbread cake pan; then set aside.
In large bowl, combine sugar, brown sugar and butter. Beat for 3 minutes, until light and fluffy. Add eggs and vanilla, beat well.
Blend in flour, ginger, cinnamon, cloves, nutmeg, salt and baking soda. Mix in milk.
Spoon batter into prepared pan and place pan on baking sheet. Bake at for 55-66 minutes, until toothpick inserted in center comes out clean.
Cool in pan for 10 minutes. Remove from pan onto cooling rack and cool completely.
Notes
To decorate, attach Golden Crisp© cereal and candies using royal icing.
My Big Fat Happy Life https://www.mybigfathappylife.com/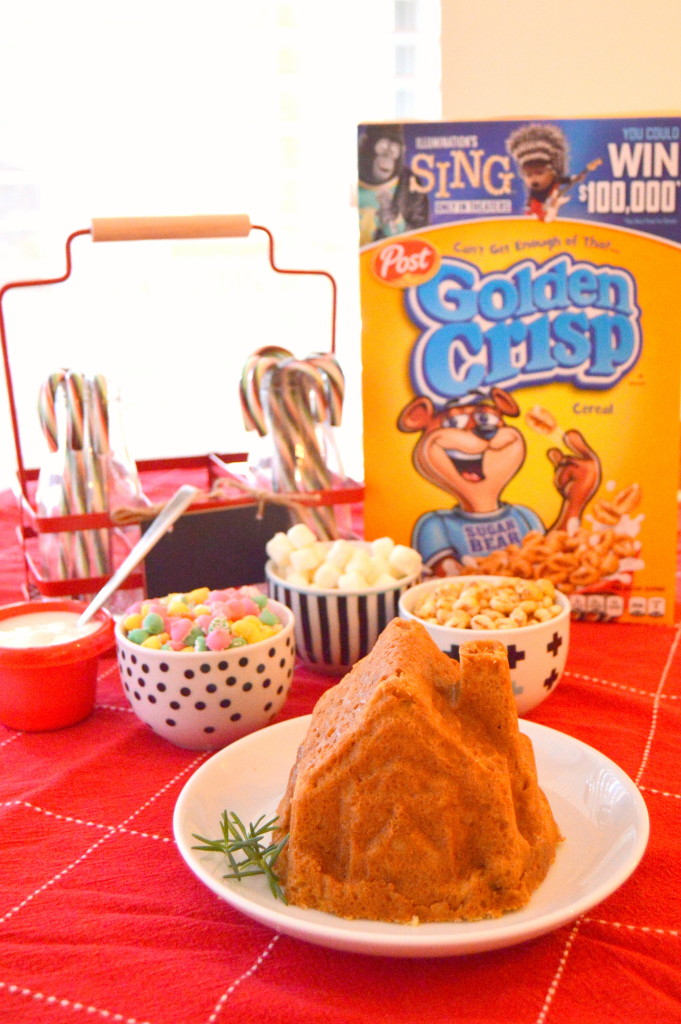 When you pick up your Golden Crisp® cereal from your favorite retailer be sure to use this coupon.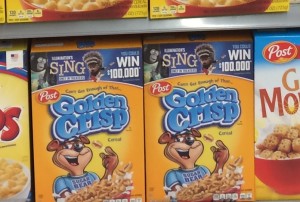 I am looking forward to adding another fun family activity this year by going to watch SING© in theaters starting December 21st.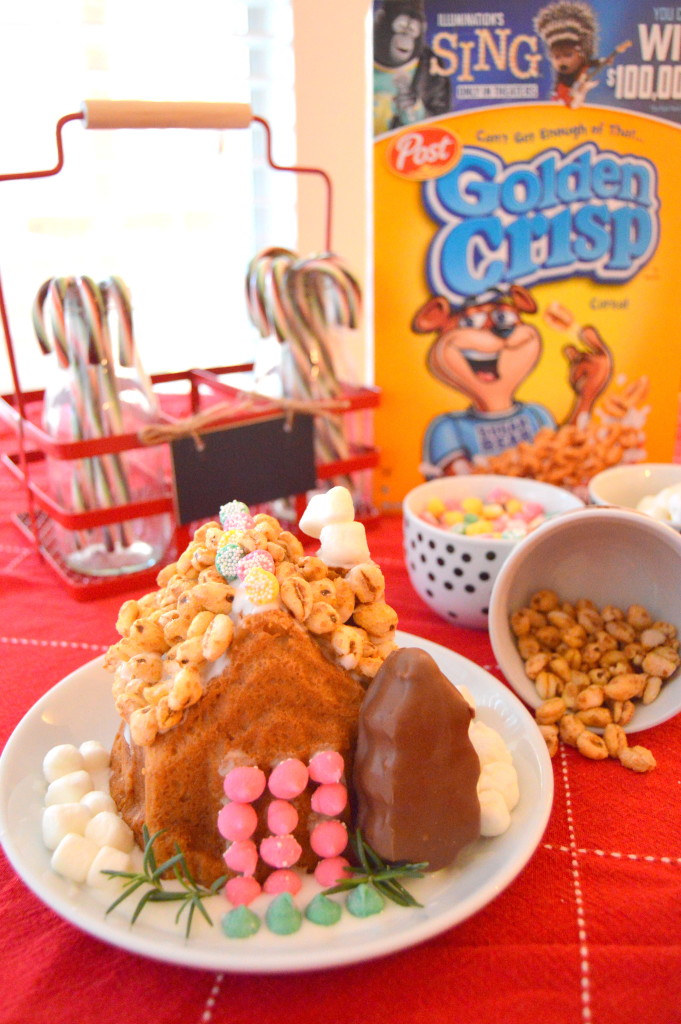 How would you like a chance to win $100,00 grand prize or the chance to instantly win prizes including movie tickets, speakers, and more then head HERE*!
Will your family be going to see SING© in theaters starting December 21st?
*NO PURCHASE NECESSARY. Promotion starts 11/1/16 at 12:00 PM (noon) ET and ends 3/31/2017 at 11:59:59 PM ET. Open only to legal residents of the 50 US/DC, 18 years of age or older. See Official Rules for instructions on how to enter, how to obtain codes without purchase, prize details, restrictions, odds of winning, etc. Void where prohibited by law. Sponsor: Post Consumer Brands, LLC.