This post, Farmhouse Inspired Christmas Mantle, has been compensated by At Home. All opinions are mine alone. #AtHomeStores #sponsored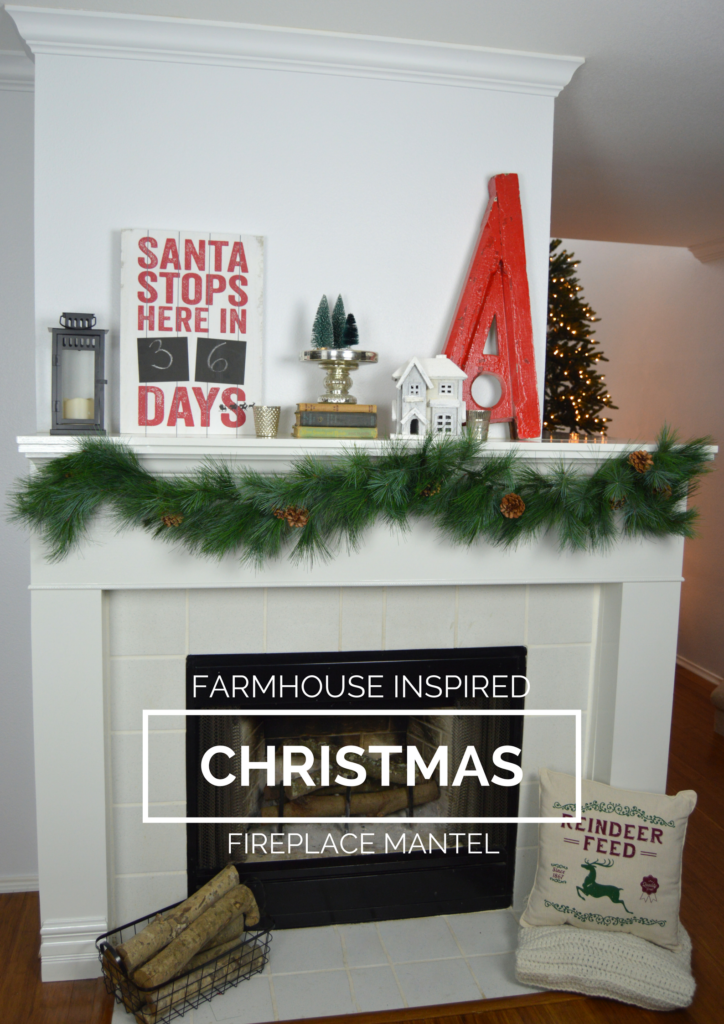 Gather holiday inspiration from this warm farmhouse inspired Christmas mantel.
I love Christmas! It is my favorite time of year filled with magic, twinkling lights, time together with family, and cozy fires in the fireplace. This year I decided to decorate my fireplace mantel with a farmhouse inspired vibe. It's a classic timeless decor with a modern feel.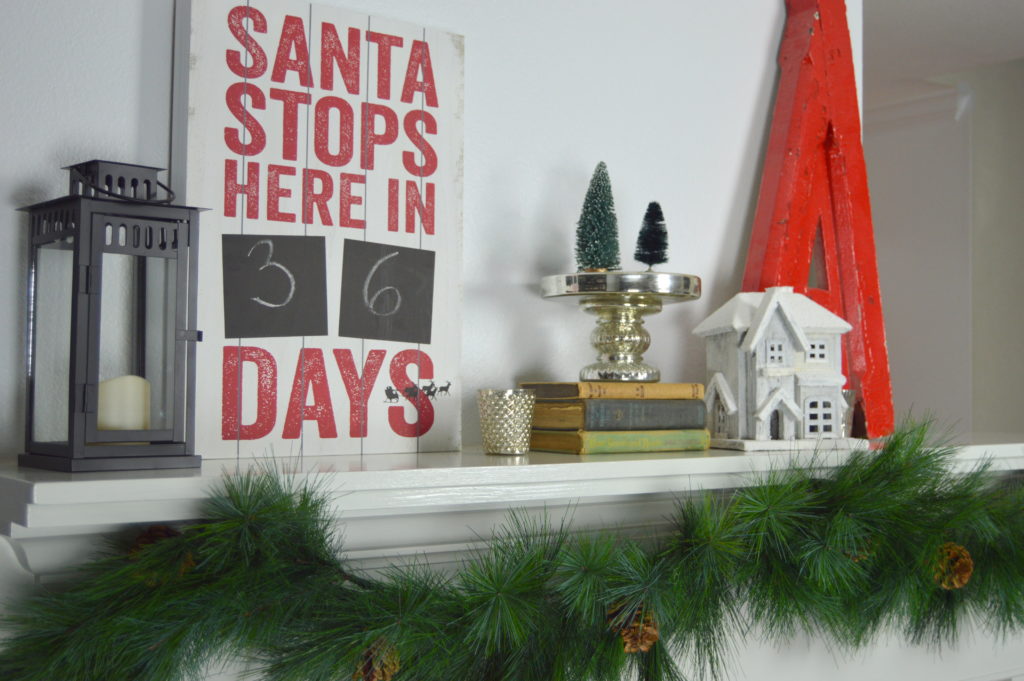 I visited my local At Home which had thousands of holiday items available. I am always so impressed with their every day low prices – it helps me stay on budget. You will definitely find everything that you need to refresh your mantel, guest room, kitchen, and outside for the holidays!
Decorating Fireplace Mantel
Adding little objects big on personality add just the right finishing touches to your mantel and makes it feel more like home. For example the pile of wood in a metal bucket next to the fireplace and the stack of blankets and pillows waiting to be used remind you of the coziness of the season.
Add a black lantern with an electric candle already inside on the one side of the mantel with a countdown to Santa's visit sign beside it. Next, I added a couple pieces that I already had on hand: a cake stand on top of a stack of vintage books with a couple of bottle brush trees.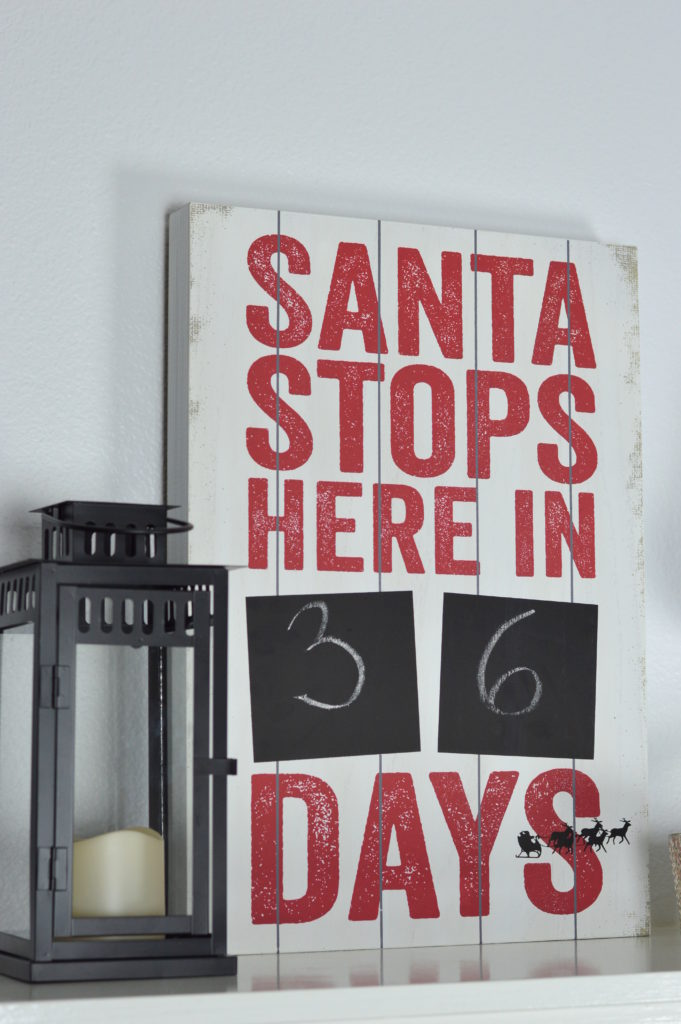 Then add a white wooden house with a couple votive candle holders scattered about. The last item is one of my favorite pieces! It's an old corbel that when turned sideways it looks like the letter A – which is the initial for our last name.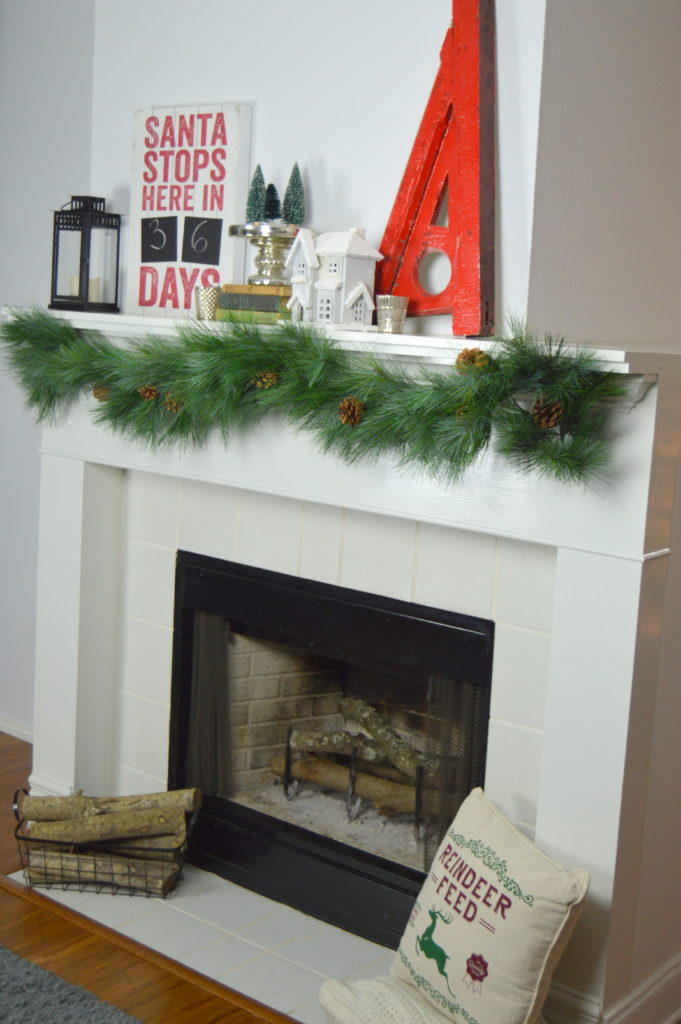 On the front of the mantel, hang a two-tone garland with pinecones. I love how full and lifelike the garland is. To attach the garland to the mantel use small Command hooks. I have found this is the best way to protect your mantel.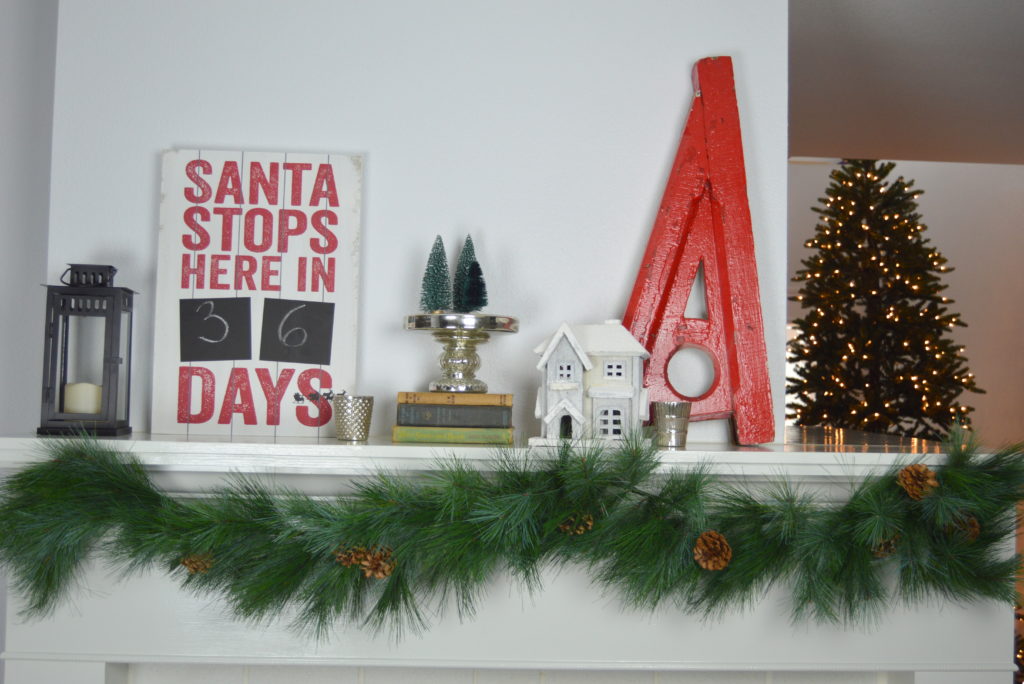 I love how my farmhouse inspired mantel turned out!
Create your own story this holiday season! Refresh your holiday decor with help from At Home!