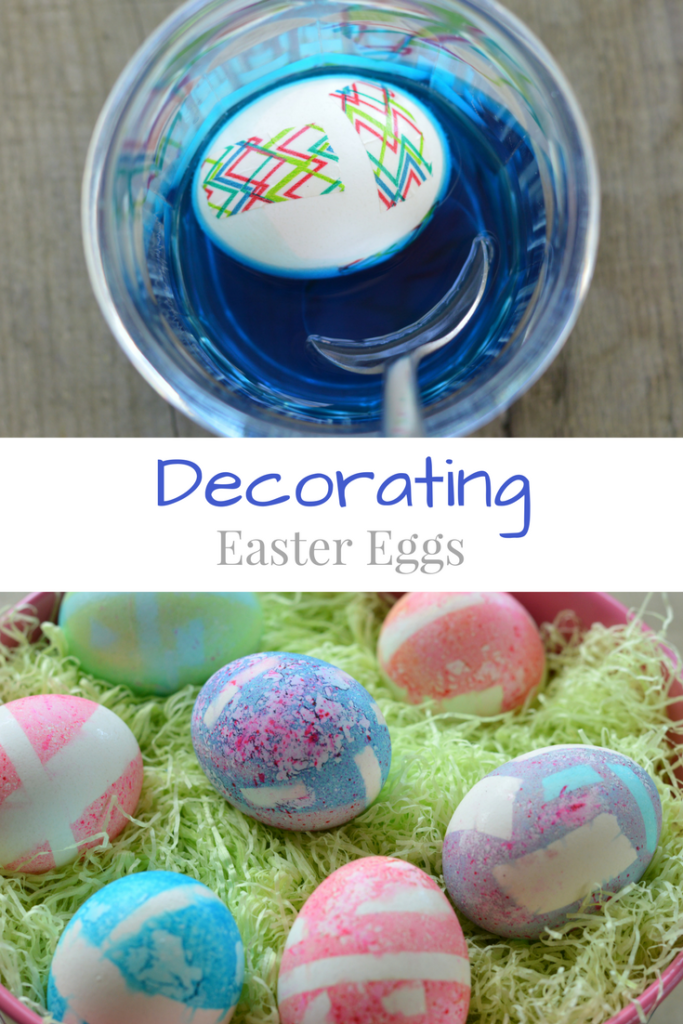 Decorating Easter eggs in the spring is a must do activity in our house, especially since Easter is one of my daughter's favorite holidays. We have done a variety of different techniques from melted crayon, watercolor and shaving cream to monograms, glitter and tea stained. This year we thought we would try using gel food coloring and washi tape.
Start by hard boiling your eggs and then cool. My daughter loved placing the different size washi strips to the eggs. Be sure to stick the tape all the way down onto the egg. To ensure that the tape sticks dry the egg thoroughly first. For each color you want to make add, 1/2 cup white vinegar to a cup with 4 drops of gel food coloring. Then stir.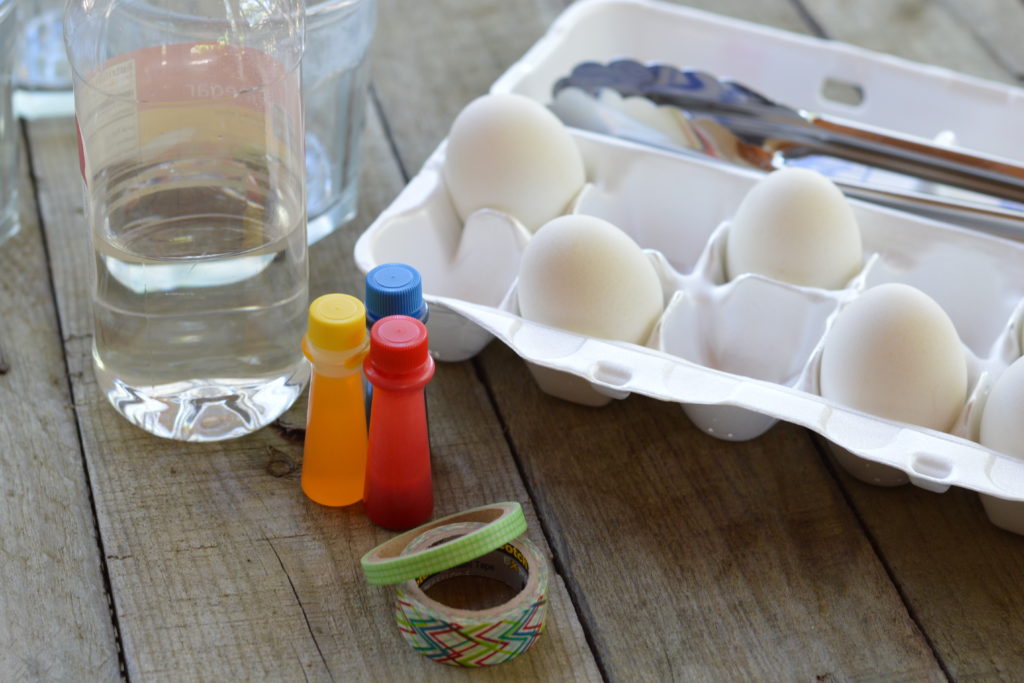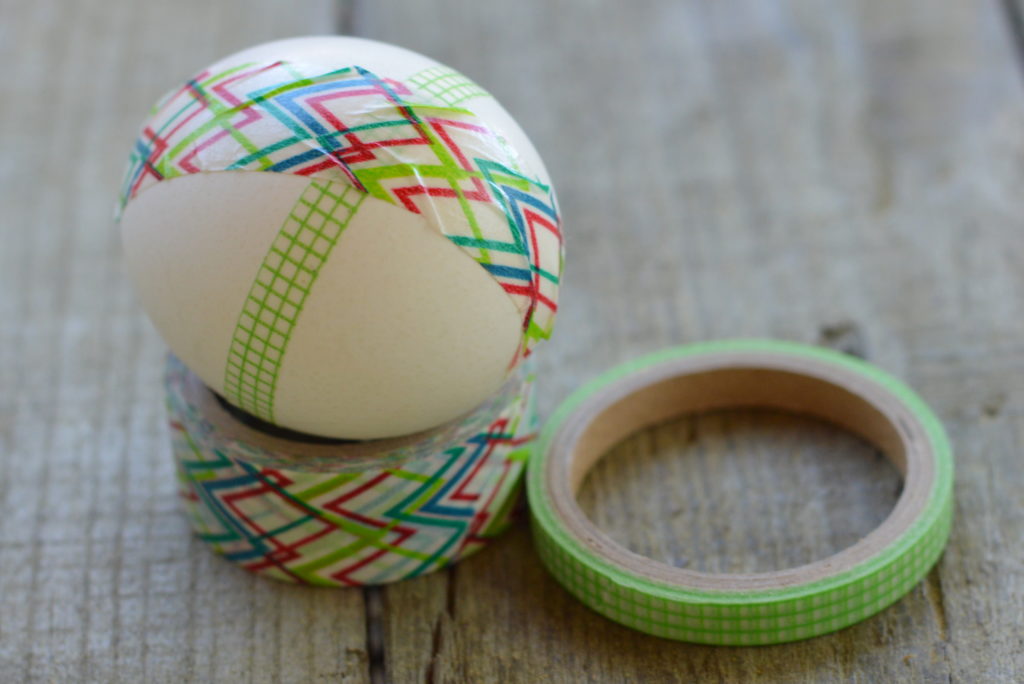 Place your eggs in the desired color cup until your egg is the color you would like. At this point, you can dry your egg and add more washi tape before placing into another color or remove the washi tape already on the egg before adding to another color. The possibilities are endless!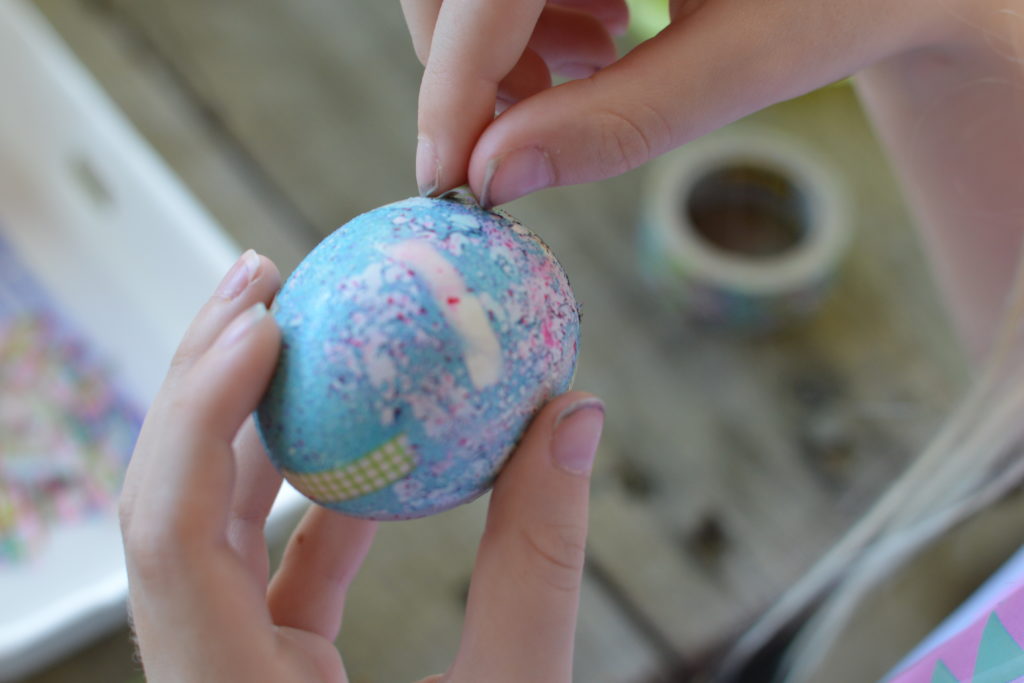 We got some really fun splatters and splotches on our eggs! I believe that is from laying the eggs on a paper towel to dry one we finished with each egg.
Just beautiful and I love how no two eggs are the same!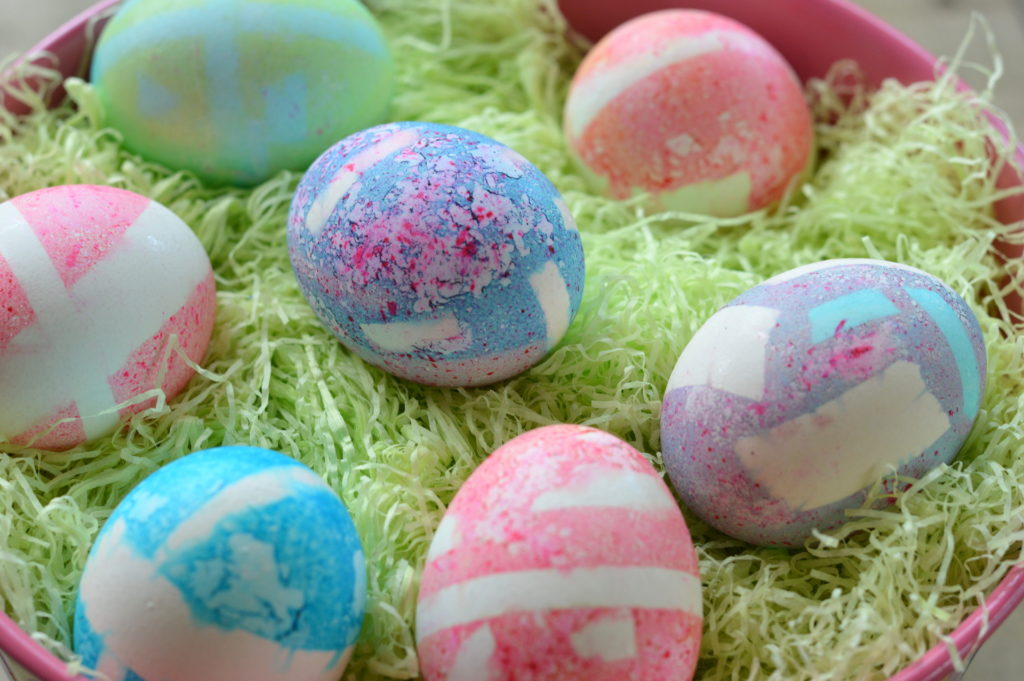 Let me know how you are decorating Easter eggs this year!