Disclosure: My Big Fat Happy Life was provided a Creation Crate for review; however, all thoughts and opinions expressed are my own.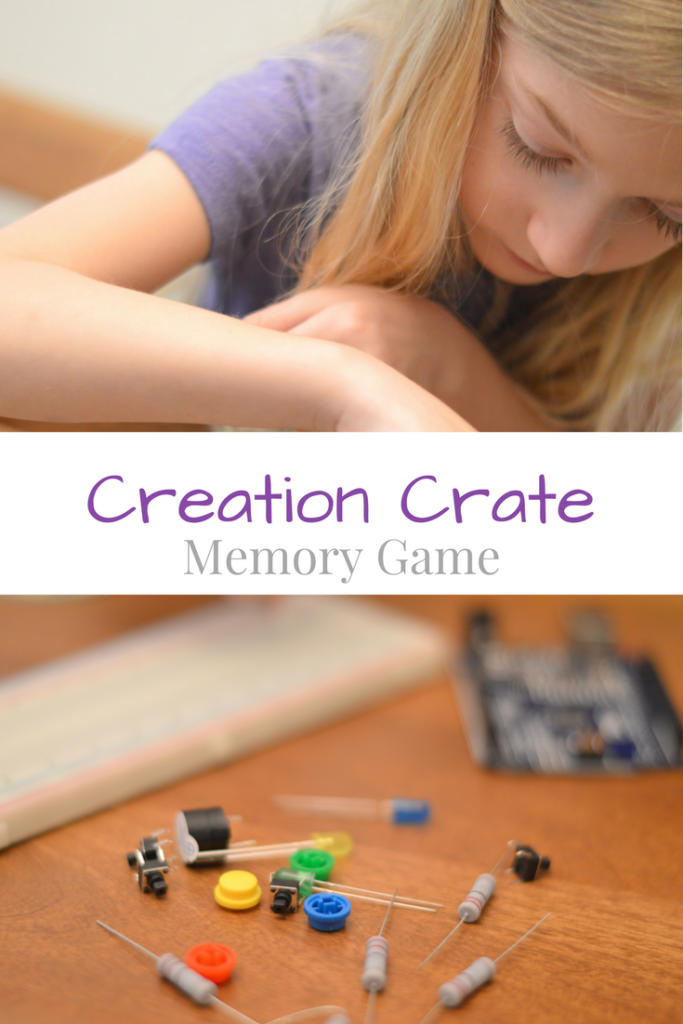 When I saw Creation Crate, I knew that it would be a perfect activity for a daughter-daddy date. Creation Crate is a monthly subscription box that teaches you how to build electronics – both hardware and software. This monthly tech project is a great way to encourage and expand your child in STEM.
While circuits and sensors may seem intimidating, Creation Crate breaks the steps down to help you understand the basics of building electronics.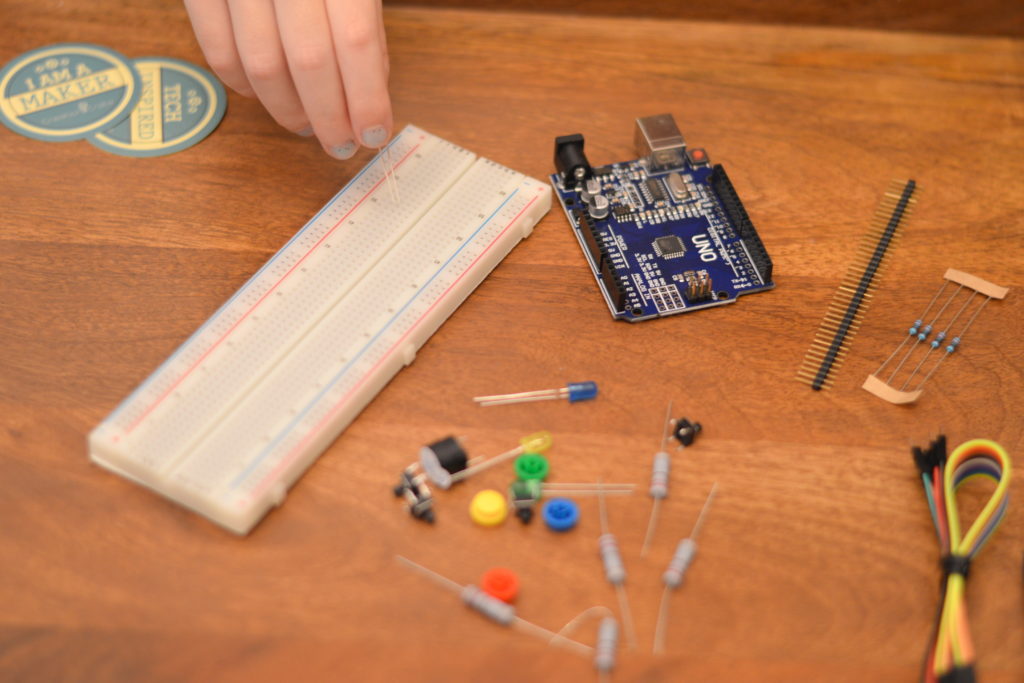 S previously created a Mood Lamp which is the first crate you will receive when you sign up. The Memory Game is the second month kit. Each month, Creation Crate builds upon what you learned in the previous month to continue to grow your knowledge.
S placed all the circuits and sensors by herself. I loved being able to watch her figure out how to attach the components.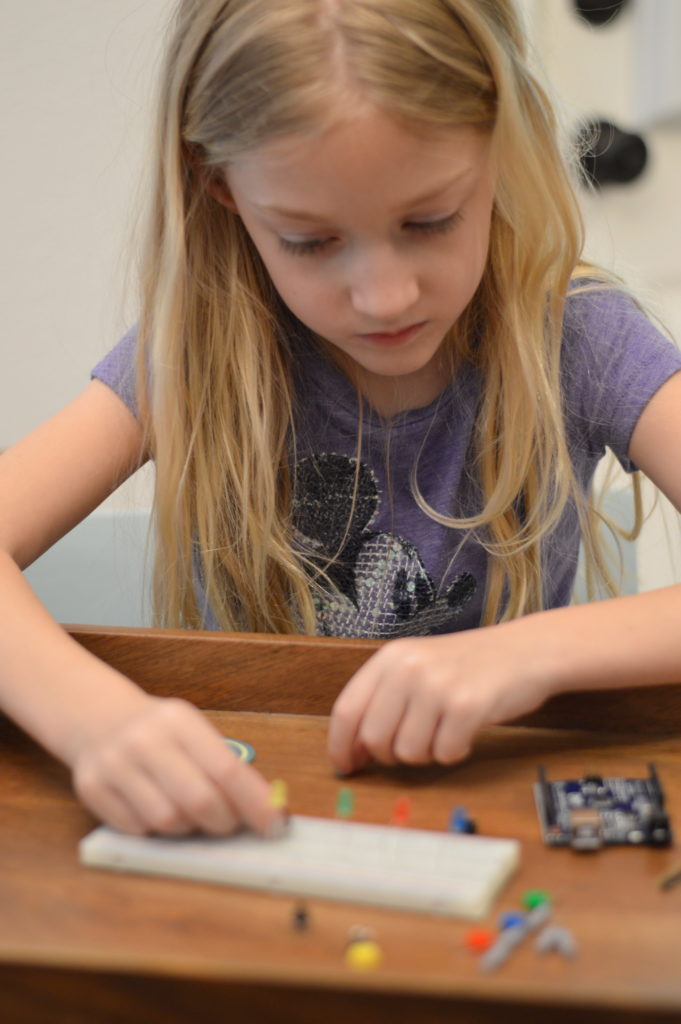 You will have to download a free coding software. My husband did type in the code that was provided by Creation Crate, however, it did not take too long and S was ready to play the Memory Game.
The game was so fun to play that we all wanted a turn! If you get 10 sequences correct, then the game speeds up.
I am so proud of how well she did assembling the Memory Game. Not only did S have fun assembling the project but now she gets to have unlimited play too!
Want to get your own Creation Crate? Use coupon code: MYBFHL for 10% off your first box!