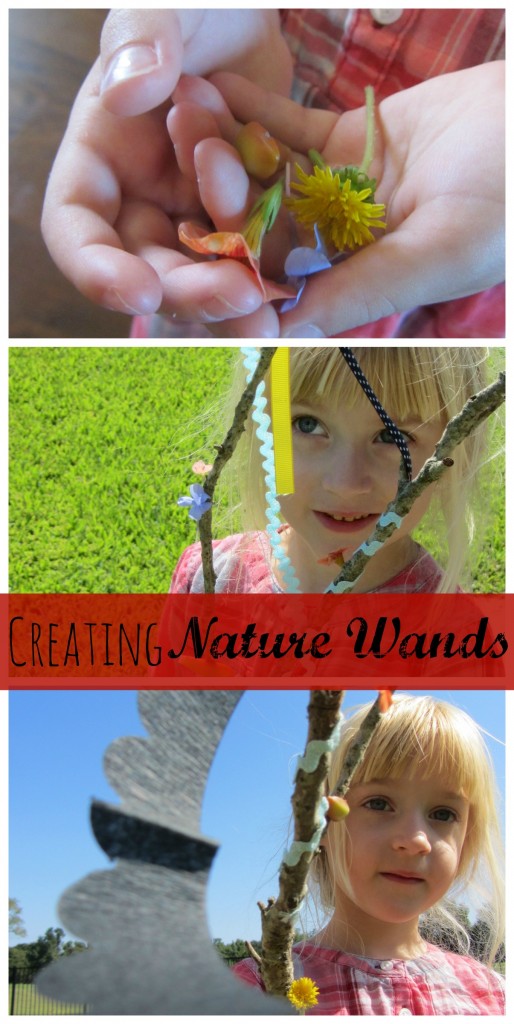 S loves to create and so when I saw Coombe Mill's Fairy Wands using nature items, I knew S would enjoy making one. Not only are these nature wands fun to create but they also use items sitting around the house, therefore there is no extra expense.
Gather Items
First, we went out into the backyard to find sticks, flowers, and leaves. S was so excited that I let her pick flowers off the plants. Then, we went back inside and I had S dig through all my ribbon to find pieces to use.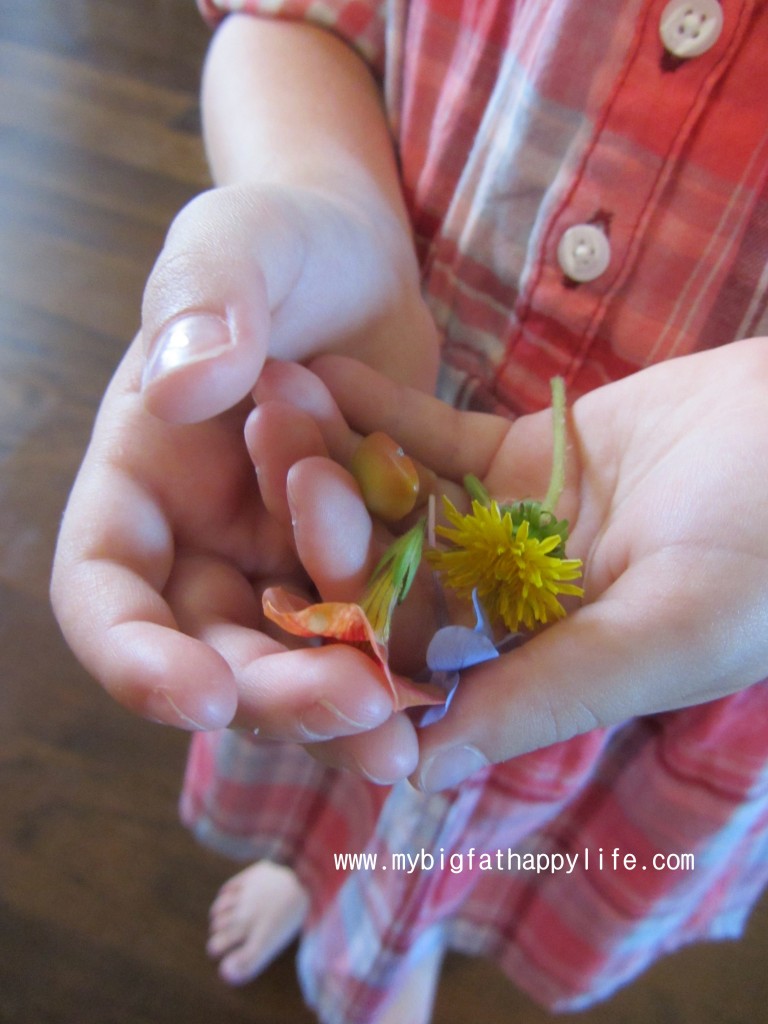 Creating
To assemble we used hot glue. I know S and I know that she will not touch if I tell her it's extremely hot. If hot glue will not work with your child you could use sticky tape. S told me where to glue the flowers and leaves. What's so nice about the hot glue is that it holds immediately. S wrapped the ribbon around the stick or asked me to glue it from the tops of the stick.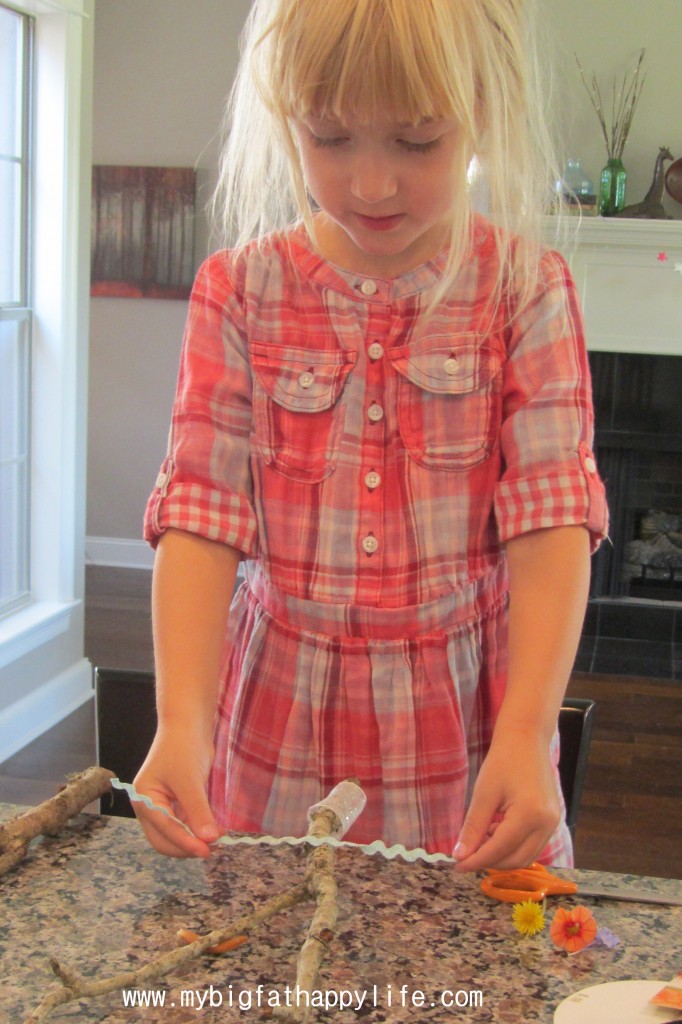 Several times while creating her nature wand, S exclaimed "This is so much fun!" She enjoyed the activity so much that later that day we ended up making another nature wand.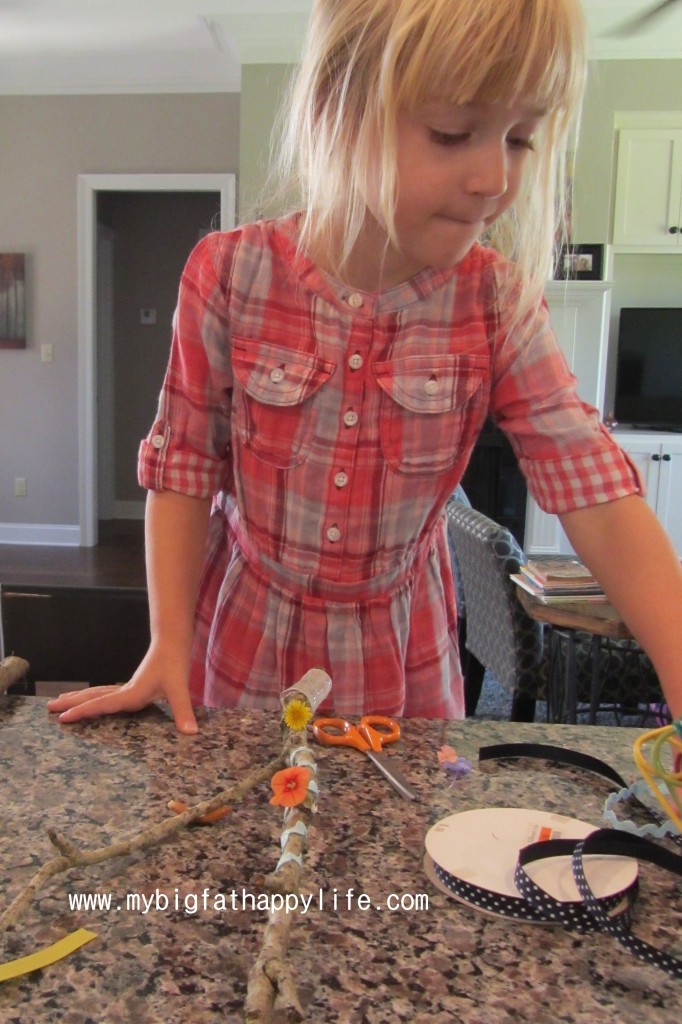 Imaginative Play
After creating her nature wand, S went out into the backyard and ran around watching the ribbons fly around. That was so much fun to see the ribbons blowing in the wind. S conned the dog into chasing her.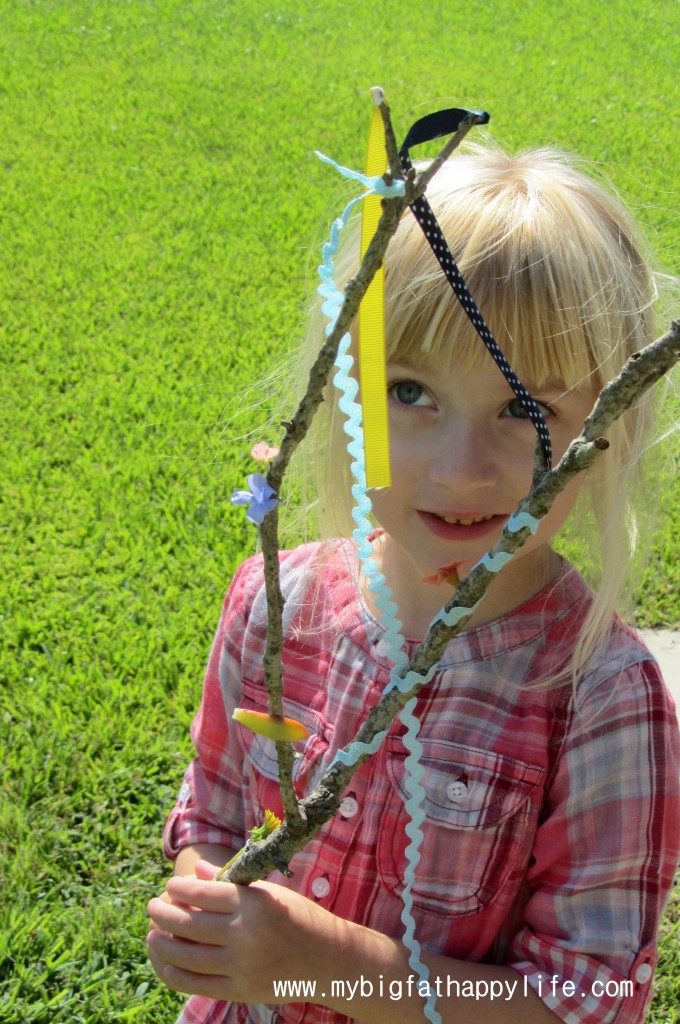 Then she pretended to be a princess and knighted the dog. Then she decided her wand did not have enough ribbons and we needed to add more.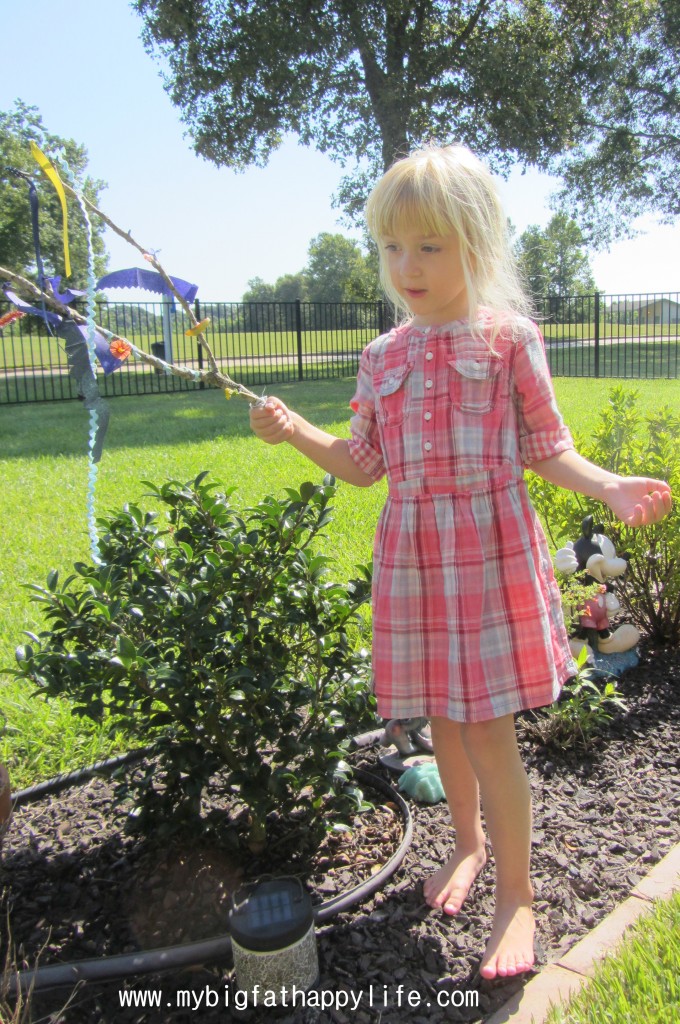 This was such a fun activity and while it wasn't difficult or time consuming it lasted a long time. Between collecting, assembling and playing this simple activity was more entertaining than some of our other arts and crafts activities.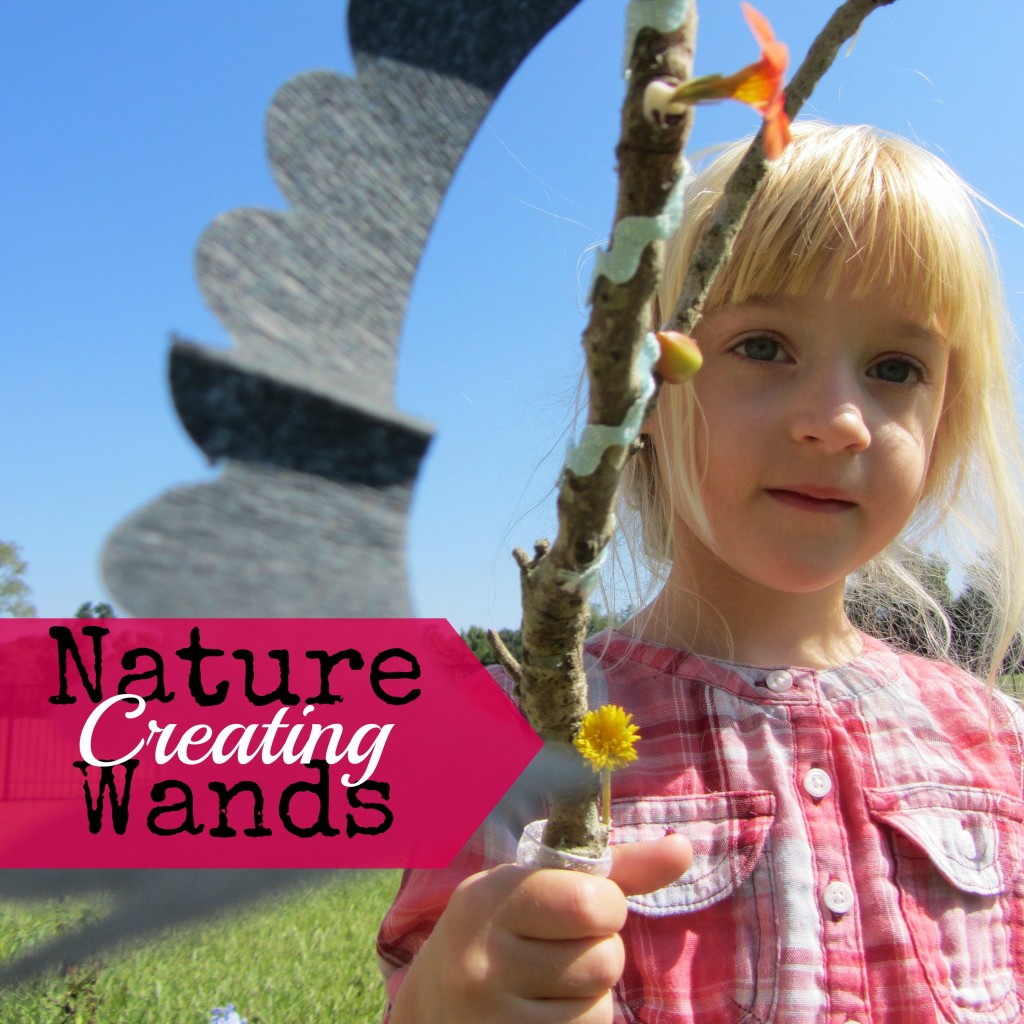 You may find me linking up with the following: Mon: Magic Moments; How Do You Do It? Parenting Linkup; Made by You Mondays; Creative Mondays; Click and Chat Social Media Link Up; Merry Monday Linky Party; Tue: Treasure Box Tuesday; Turn it Up Tuesday; Good Tip Tuesdays; Project Life Tuesday; Lou Lou Girls Link Party; Delicious Dish Tuesday; SoMe2; Wed: The Wednesday Roundup; The Super Mommy Club Party; Centerpiece Wednesday; Whatever Wednesday; Retro Repin Party; Wake up Wednesday; Creative Spark; Thur: Weekly Kids Co-Op; The Pin Junkie Pin Party; Thrify Thursday; On Display Thursday; Fri: Pretty Pintastic Party; Foodie Friends Friday; That's Fresh Friday; Family Fun Friday; For the Kids Fridays; Craft Frenzy Friday; Product Review; Friday Favorites; Weekends: Show and Share Saturday; Country Kids with Coombe Mill; The Weekend Social; Snickerdoodle Sunday; Ultimate Link Party; Coast to Coast Blog Post Party