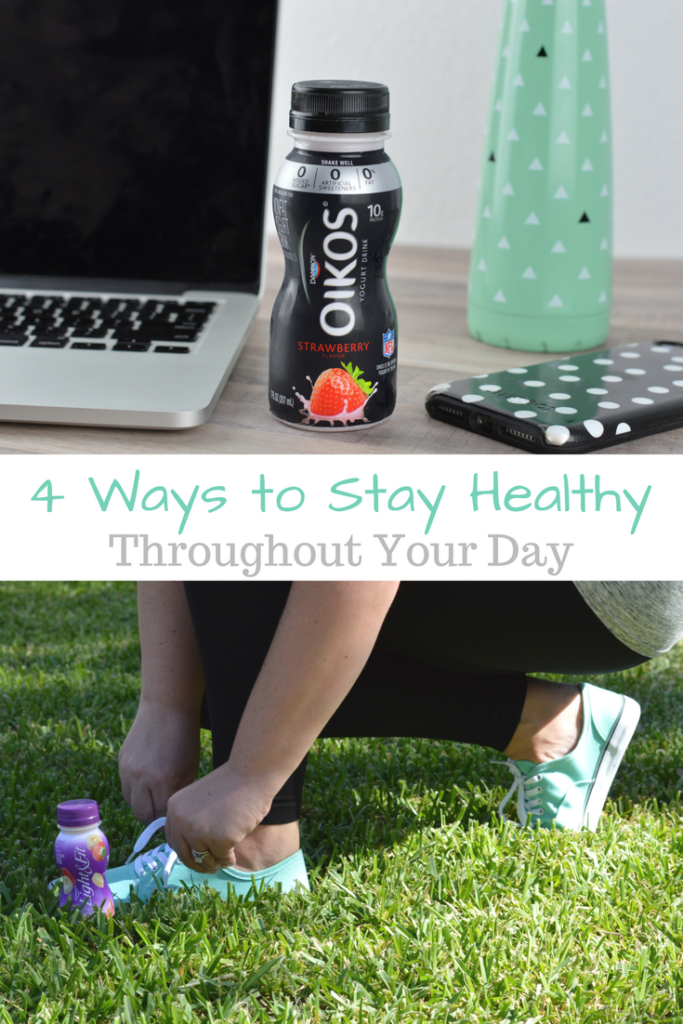 I am always looking for ways to stay healthy. Below I am sharing 4 tips for staying healthy throughout your day. These tips will help improve your physical and mental health.
Drink Water
We know how important water intake is, however, most of us do not drink enough water during the day. I try to keep a refillable aluminum bottle with me throughout the day that I refill as needed. The aluminum bottle keeps the water cold and it does not sweat so I can throw it in my purse. I always make sure to have a bottle of water with me especially during the summer.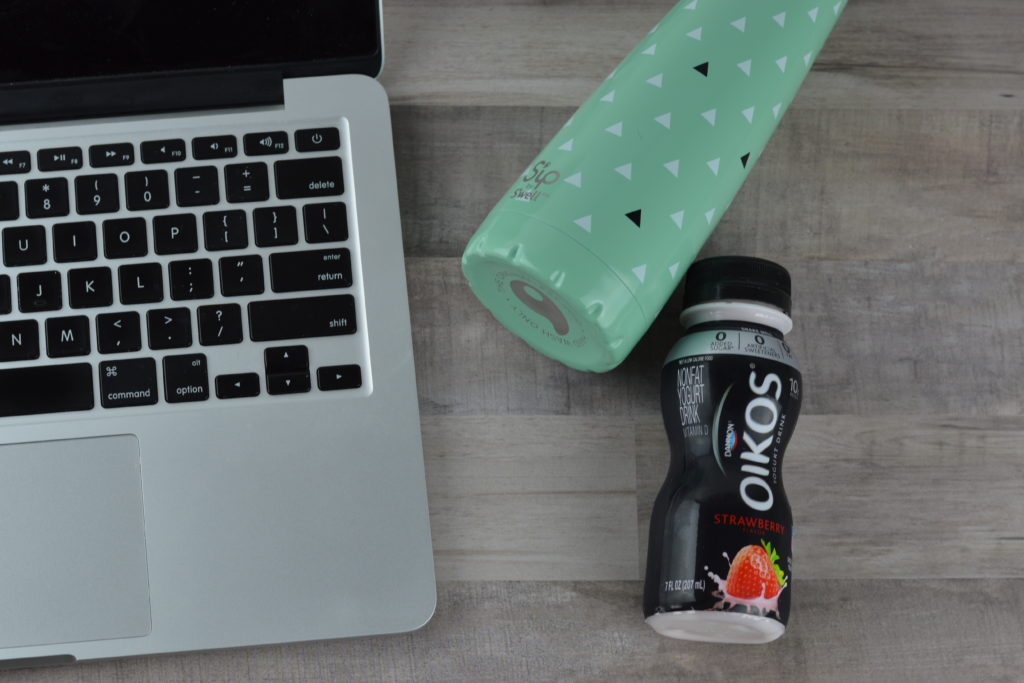 Eat Healthy Snacks
Sometimes eating healthy snacks is hard when you are on the go! I really love yogurt and these amazing Dannon® Light & Fit® Nonfat Yogurt Drink and Dannon® Oikos® Nonfat Yogurt Drinks are my favorite. The yogurt drink makes it an easy snack when you are on the run. *You do need to keep the drinks refrigerated.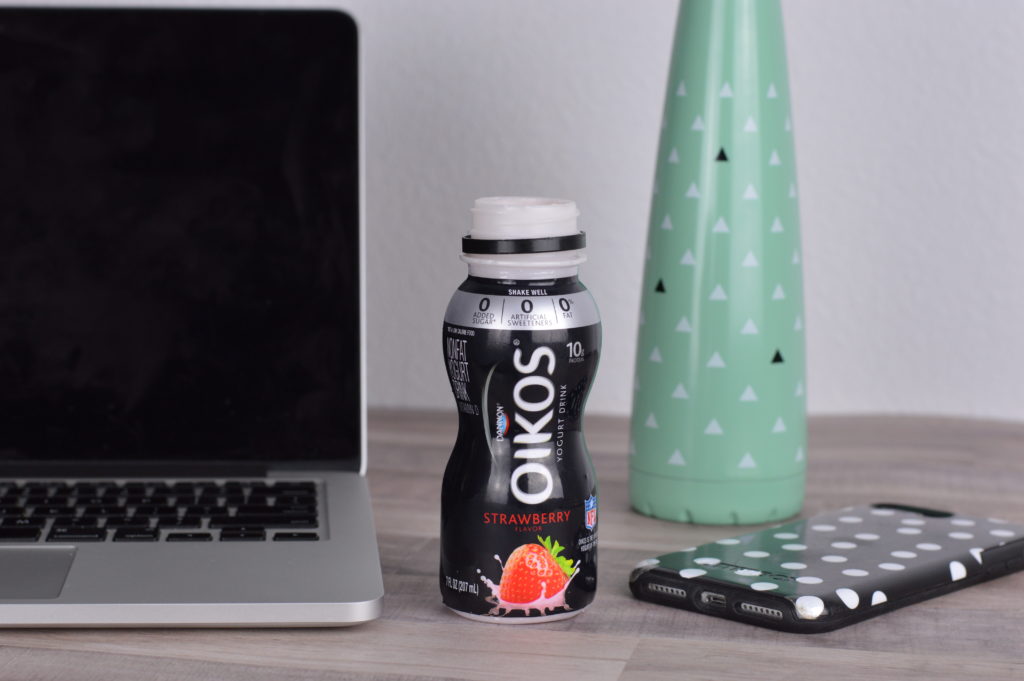 The Oikos® Nonfat Yogurt Drinks have 10 grams of protein without any added sugar, artificial sweeteners or fat. Each Dannon® Light & Fit Yogurt Drink contains 9 grams of protein, 90 calories, 0 added sugar and 0% fat.
Right now there is an ibotta offer for the Dannon® Light & Fit® Nonfat Yogurt Drink and Dannon® Oikos® Nonfat Yogurt Drinks at Walmart.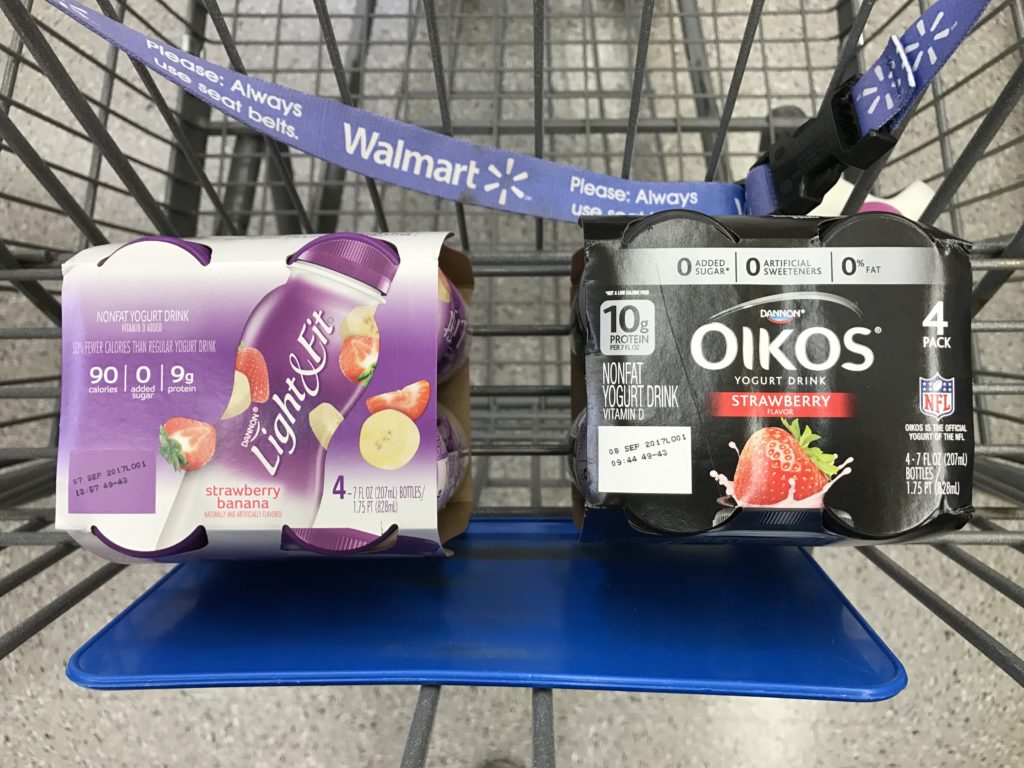 Get Moving
After 50 minutes of working on an important task get up and move to refocus. Clearing your mind will help you focus better on your task. I work from home and usually start working the morning and then take a yoga or walk break before going back to work.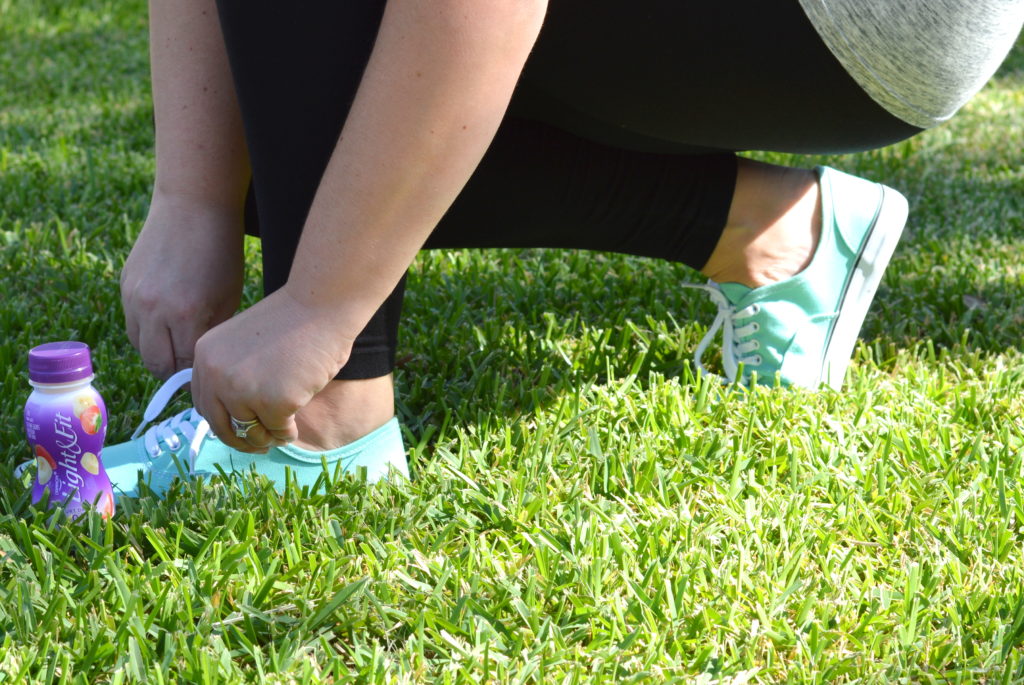 Think Positive
Mental health and happiness are just as important as physical activity. Think positive thoughts and express gratitude often.
What is your favorite convenient on the go snack?