Thank you for your interest in sponsoring my blog, My Big Fat Happy Life!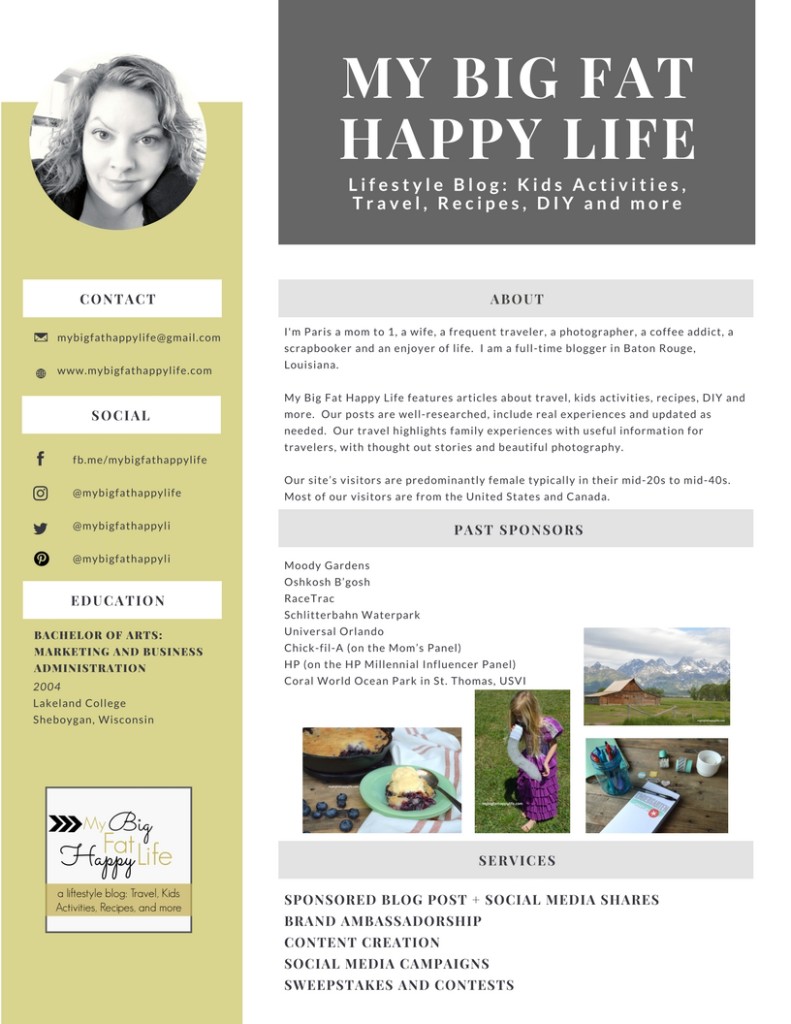 Do you represent a destination or travel brand you would like to promote to the readers of My Big Fat Happy Life? We can provide reviews of destinations, tours, attractions or accommodation as well as other options like brand ambassadorships, sponsorship, competitions, social media promotions and copywriting.
Social Media Accounts (Updated: November 1, 2016)
Facebook Followers: 3,319
Twitter Followers: 3,081
Pinterest Followers: 4,255
Instagram Followers: 1,560
To get started or if you have any questions, please email me at mybigfathappylife@gmail.com
I look forward to working with you!